Prof. Michael Bell, Thurs. October 8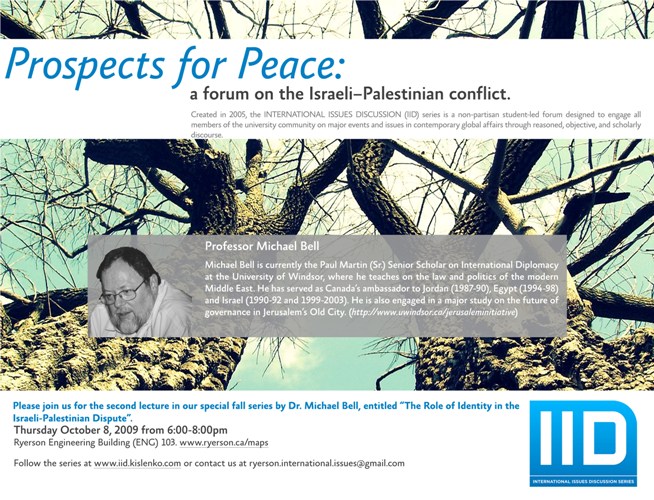 "The Role of Identity in the Israeli-Palestinian Dispute"
Thurs., October 8, 2009  ~  6:00 – 8:00 pm  ~  ENG 103
Professor Michael Bell, Paul Martin (Sr.) Senior Scholar in International Diplomacy at the University of Windsor, and former Canadian Ambassador to Israel, Jordan and Egypt will be coming to Ryerson Thurday, October 8, 2009 from 6:00 – 8:00pm in ENG 103 to take part in our special series "Prospects for Peace".
This entry was posted on Tuesday, September 29th, 2009 at 6:49 pm and is filed under Events, October. You can follow any responses to this entry through the RSS 2.0 feed. You can skip to the end and leave a response. Pinging is currently not allowed.
Leave a Reply
You must be logged in to post a comment.