Dr. Yoram Peri Thurs. November 19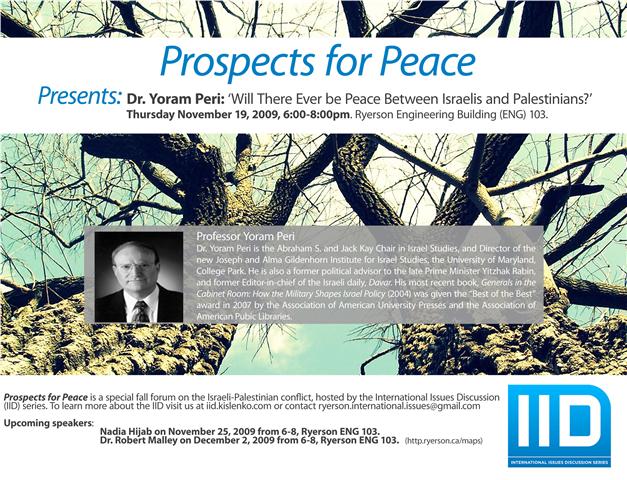 "Will There Ever Be Peace Between Israelis and Palestinians?"
Thurs., November 19, 2009 ~ 6:00 – 8:00pm ~ ENG 103
Dr. Yoram Peri is the Abraham S. and Jack Kay Chair in Israel Studies, and Director of the new Joseph and Alma Gildenhorn Institute for Israel Studies, the University of Maryland, College Park.Prof. Peri is a former political advisor to the late Prime Minister Yitzhak Rabin, and former Editor-in-chief of the Israeli daily, Davar. He founded and served as head the Chaim Herzog Institute for Media, Politics and Society in Tel Aviv University, were he was a professor of Political Sociology and Communication from 2001 to 2009.
This entry was posted on Saturday, October 10th, 2009 at 10:41 pm and is filed under Uncategorized. You can follow any responses to this entry through the RSS 2.0 feed. Both comments and pings are currently closed.
Comments are closed.