Past Leaders
Past Hosts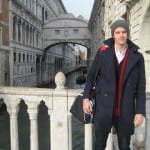 Mark Unwin is a third-year student in the History program. Along with co-hosting the IID series, he is also a Ryerson Student Scholar, student representative on the Academic Integrity Council, and Coordinator of Education for the Ryerson History Society. Mark has presented his research at ARTeries, Ryerson's undergraduate arts conference and  at the 2014 Great Lakes History Conference in Michigan. He is the recipient of the Doug Webb award in history and the J.D. Hague memorial award. His  essay "Bartolome de las Casas and the Black Legend:  An Unintentional Affair" won the 2012-2013 History Department prize for the best essay.
Mark's main areas of interest lie in 20th century warfare, the British Empire, and international relations. An ardent traveler and football fan, he has attended the World Cup in Germany, South Africa, and Brazil.
Laura Dyer is a fourth year student in the History Option of the Arts & Contemporaries Studies
program. Along with studying history, her interest in global issues and development has led her to pursue a minor in Politics and Governance. Laura's main focus in History is Twentieth Century conflicts, particularly on the Second World War. In addition to co-hosting the IID series, Laura is a member of the Ryerson History Society (RHS) and the main coordinator of the monthly RHS Trivia Night.
Outside of academic life, Laura enjoys creative writing and has had poetry published both individually and in anthologies. After graduating in the spring of 2015, she looks forward to taking a year off before pursuing a graduate degree in History.
Muna Osman is a third-year History student and co-host of the IID series. She is a member of the Ryerson History Society (RHS) where she serves as Coordinator of Education, having previously served as the Educational Events Minister. She is an avid traveller having been to Somalia, Ethiopia, Djibouti, as well as the United Arab Emirates and hopes to next explore  Europe. Her interests in History are International Relations and she is currently pursuing a minor in Politics and Governance.
Muna will be attending Radboud University in the Netherlands for the winter 2015 term as part of an exchange program. After graduation, she hopes to become involved in foreign relations.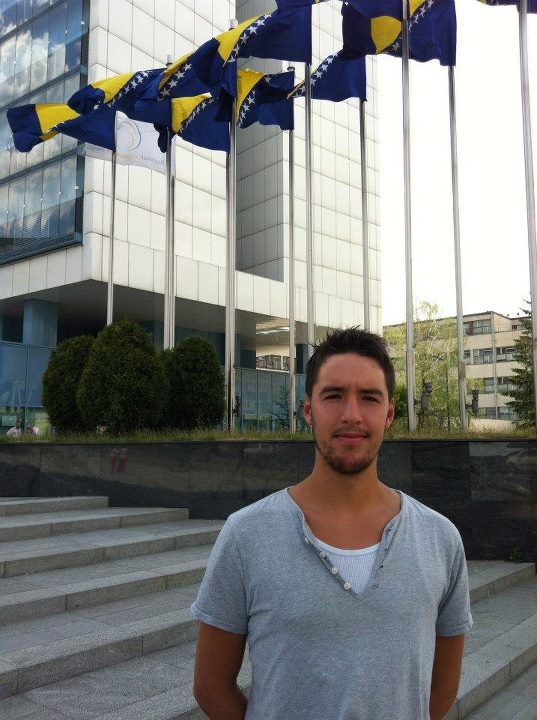 Jake Brunt is a fourth-year history student in Arts and Contemporary Studies (ACS) and co-host of the IID series. He was a student leader for the 2011-2012 series. Teamed with another ACS-er, Macey Cohen, he won the Inaugural Annual Ryerson-University of Toronto Foreign Policy Student Debate in 2012.
Working on a collaborative project by PEN Canada and Ryerson, Jake has written about the arrest and internment of Vietnames political dissident Nguyen Van Hai. He also has worked as a research assistant in the history department.
Jake is currently establishing the Ryerson History Society to represent the university's new History Program. After graduation he plans to pursue his interest in the history of nationalism through graduate studies in Canada or abroad. He has traveled extensively in Eastern and Western Europe and has a keen interest in the Balkan region. This winter Jake plans to travel though Southeast Asia with his brother, an ACS alumnus, to further his understanding of that area.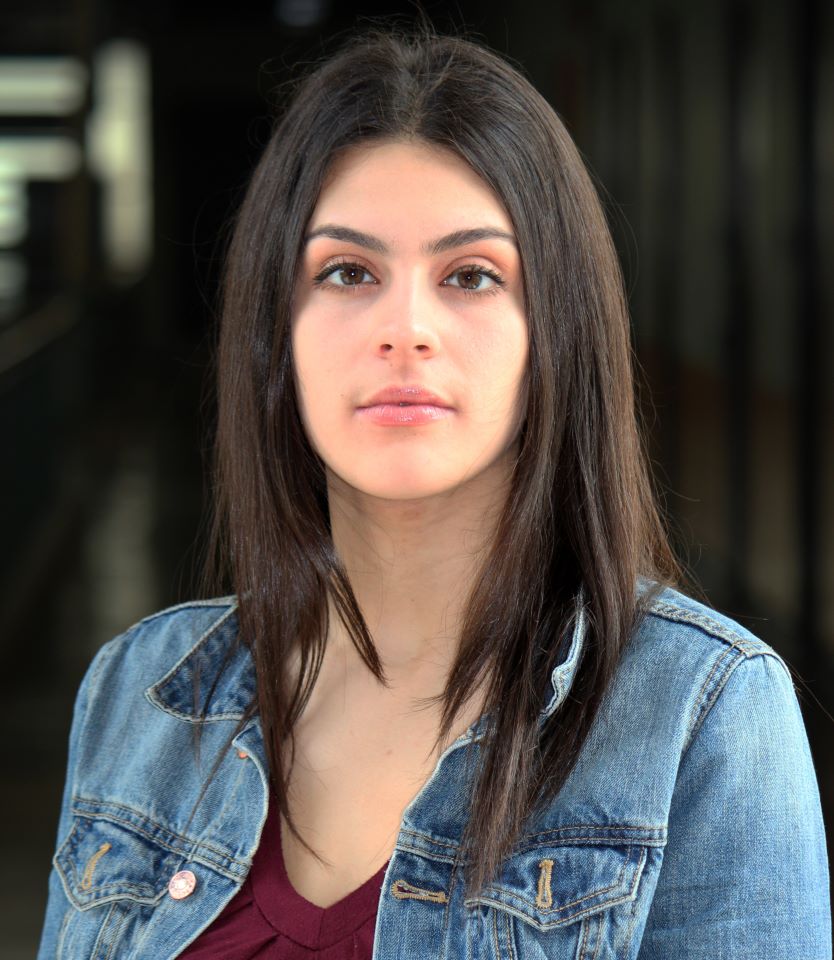 Touria Izri is in her fourth and final year at Ryerson's School of Journalism. She is a Ryerson Student Scholar and winner of the Dean's Essay prize for her paper "Hezbollah: The Party of God".  This year she was one of 12 students selected across the country to participate in a journalism course on the Canadian Forces, where she learned about and lived among the military in Wainwright, Alberta. Izri is an avid traveler who has been to places like Havana, Marrakech and Moscow. Currently, Izri is an intern at the Toronto Star. She hopes to become a foreign correspondent.
Kate Grisdale is a fourth year history student in Arts and Contemporary Studies (ACS). A deep respect for the past and a love of the stories of others has led her to focus on history and languages both in and outside the classroom. For the past two years, Kate has had the privilege of being co-student leader of the IID. Since 2009, she has also worked as a student researcher in the Department of History.
In 2010, Kate was awarded the Maurice Arthur Pope Scholarship for academic excellence in history. Her undergraduate research thesis also received the national Weller Memorial Prize from the Canadian Association for Security and Intelligence Services (CASIS). The paper was titled, The Radicalization of the Dutch Polity and its History: A Cautionary Tale for Canada? Kate was similarly honoured to present her preliminary research to the Canadian Security and Intelligence Services (CSIS) and Ryerson Arteries student conference in March 2010.
In light of her security/dialogue research and involvement with the IID, Kate was given the great honour of presenting at Ryerson's first TEDx conference in November of 2010. Her talk was titled "How Talking Keeps Us Safe". Upon completion of ACS, Kate hopes to further her understanding of security and discourse by pursuing graduate studies in European integration and international relations.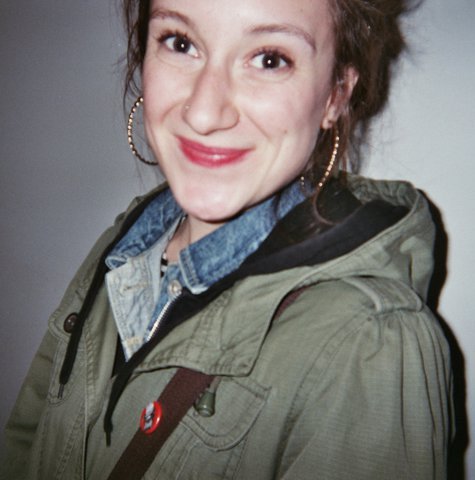 Stephanie Perrin is a fourth-year student in Arts and Contemporary Studies (ACS). A Ryerson University Student Scholar, Stephanie has been fortunate to receive many academic awards including the J.L Beaton Scholarship and Millennium Scholarship (2010).  Last summer, she was given the opportunity to participate in the URO Research program.
Stephanie's final research paper in History of South East Asia 1945-Present, was chosen to be presented at Ryerson's Arteries Conference this past March. The essay, "Visions of Vietnam: The Nationalism of the Cao Dai Religious Sect and Mass Movement", won the Dean's Essay Prize and was also accepted for publication in History Matters, an undergraduate journal run by Appalachian State University. The article appears in the May 2011 edition of the journal.
Stephanie's interest in communications and stories of all forms has led her to focus her studies in English, Philosophy, and, more recently, History. Beyond the classroom, she has explored these interests as a co-editor of The Continuist, ACS's student 'zine, and as a leader of Alternative Spring Break, an international volunteer group for students. After her work with these groups, Stephanie is excited to join the IID team this year. Upon completion of her degree Stephanie hopes to pursue a Masters focusing on the intersection between communications and the history and development of ideas.