The People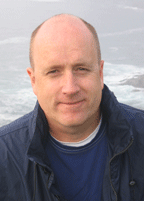 Arne Kislenko is an Associate Professor of History at Ryerson University and an Adjunct Professor at Trinity College, University of Toronto. He was a Visiting Professor at Freie Universität Berlin in 2006 and 2008. He teaches 19th and 20th century international relations, including courses on the history of espionage, the two world wars, the Cold War, and comparative foreign policy. In November 2005 he was named "Best Lecturer in Ontario" by TV Ontario viewers following the first "Big Ideas" series. He has received numerous other recognitions for his teaching, including winning the Ontario government's inaugural Leadership in Faculty Teaching Awards (LIFT) (September 2007) and Ryerson University´s first President´s Teaching Award (December 2007).
Arne's research interests include United States diplomatic history, 20th century international relations, contemporary intelligence/national security issues, and modern Southeast Asia. His publications include Culture and Customs of Laos (2009), Culture and Customs of Thailand (2004), and The Uneasy Century: International Relations, 1900-1990 (with Dr. Margaret MacMillan, 1996). He recently contributed to and helped edit Global Perspectives on the United States: Issues and Ideas Shaping International Relations (2008) and has published several chapters in books on United States foreign relations and numerous journal and encyclopaedic articles on a wide range of topics. He is currently finishing a book on United States foreign policy and Thailand during the Vietnam War era.
He graduated with an Honours B.A. in History and Politics (1987) and an M.A. in History (1988), both from the University of Western Ontario, and a Ph.D. in History at the University of Toronto (2000). Arne also worked as a Senior Immigration Officer with Canada Immigration at Lester B. Pearson Airport between 1989 and 2001, dealing with many high profile and national security cases. He appears regularly in the media commenting on current affairs, including U.S. foreign policy, national security, terrorism, immigration, and modern diplomatic history.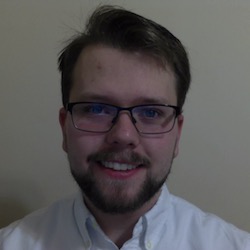 Ryan Vopni is in his final year of at Ryerson, where he will be graduating with a major in History and a minor in Politics. In addition to co-hosting the IID Series, Ryan is also the President of the Ryerson History Society, where he works to create academic and social events for history students. His academic interests are on twentieth-century Chinese history, and he hopes to continue his studies through a Master's degree in Chinese History. Recently Ryan has shown his work at the 2017 Mississippi State Symposium for Undergraduate Research. Ryan is an ardent Arsenal supporter and hopes to see the Maple Leafs win another playoff series in his lifetime.
Mathew Czipf is in his final year of the History program, with a minor in Criminology. In addition to co-hosting the IID Series, Mathew is also the Umbra of the Ryerson History Society where he works to create more academic and social events for history students. In the recent past he has held the title of president and has won the special department of history award for his involvement. Out side of student engagement Mathew loves to travel and is avid collector of comic books. Which he hopes to sell one day to pay off his student fees.