The People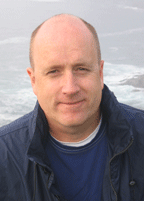 Arne Kislenko is an Associate Professor of History at Ryerson University and an Adjunct Professor at Trinity College, University of Toronto. He was a Visiting Professor at Freie Universität Berlin in 2006 and 2008. He teaches 19th and 20th century international relations, including courses on the history of espionage, the two world wars, the Cold War, and comparative foreign policy. In November 2005 he was named "Best Lecturer in Ontario" by TV Ontario viewers following the first "Big Ideas" series. He has received numerous other recognitions for his teaching, including winning the Ontario government's inaugural Leadership in Faculty Teaching Awards (LIFT) (September 2007) and Ryerson University´s first President´s Teaching Award (December 2007).
Arne's research interests include United States diplomatic history, 20th century international relations, contemporary intelligence/national security issues, and modern Southeast Asia. His publications include Culture and Customs of Laos (2009), Culture and Customs of Thailand (2004), and The Uneasy Century: International Relations, 1900-1990 (with Dr. Margaret MacMillan, 1996). He recently contributed to and helped edit Global Perspectives on the United States: Issues and Ideas Shaping International Relations (2008) and has published several chapters in books on United States foreign relations and numerous journal and encyclopaedic articles on a wide range of topics. He is currently finishing a book on United States foreign policy and Thailand during the Vietnam War era.
He graduated with an Honours B.A. in History and Politics (1987) and an M.A. in History (1988), both from the University of Western Ontario, and a Ph.D. in History at the University of Toronto (2000). Arne also worked as a Senior Immigration Officer with Canada Immigration at Lester B. Pearson Airport between 1989 and 2001, dealing with many high profile and national security cases. He appears regularly in the media commenting on current affairs, including U.S. foreign policy, national security, terrorism, immigration, and modern diplomatic history.
Amanda Macdonald is in her fourth and final year of the History program, with a minor in English. Her academic focus is on international relations and World War II. In addition to co-hosting the IID Series, Amanda is also member of the Ryerson U of Mosaic team. Outside of school, her interests include travel and photography. In the future Amanda hopes continue her education by pursuing a Master's degree to explore the effects of violence and genocide on society.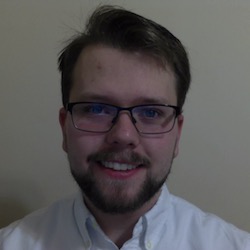 Ryan Vopni is a fifth-year history student and co-host of the IID Series. His main area of focus is twentieth-century Chinese history, focusing on the transition period after the Cultural Revolution and power struggle between Deng Xiaoping and Hua Guofeng. After he finishes at Ryerson he hopes to continue his studies though a Master's in Chinese History at the University of British Columbia or the University of Toronto. Ryan plans to travel to England after he graduates, so he can be let down by Arsenal in real time.